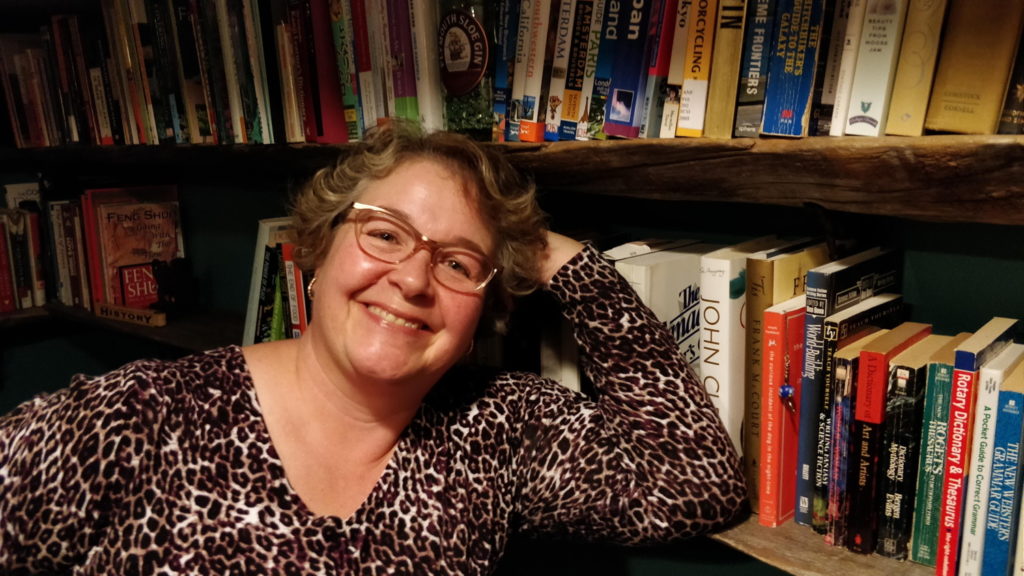 On January 31, 2020 I was one of the recipients of the Angela Thacker Memorial Award given by Canadian School Libraries. This is my acceptance speech.
I am extremely honoured and grateful for this award. I have to also say that I'm very surprised that my nominators, Lisa Unger, Diana Maliszewski and Kate McGregor with the help of my husband Tim King were able to keep this a secret because I'm the type of person who generally doesn't like surprises. 2019 has been full of them for me.
On January 25, we entered the Lunar New Year and this year is the year of the Rat. Now you may not have known this but I was born in the Year of the Rat on February 29, 1972. 2019, Year of the Pig goes something like this: I was sailing along in Orangeville as 5/6 teacher-librarian 1/6 online English when I was diagnosed with uterine cancer on May 3. A month later while I was off in June, I was given an administrative transfer to Fergus, 7 minutes from home but with 2 online English and 4 face to face English. I had requested a transfer to be closer to home but I had to say goodbye to my lovely learning commons. I haven't taught full English since 2003. Full hysterectomy in July, I'm experiencing surgical menopause and I hit some crippling anxiety and my doctor says: you're not ready to teach yet. Now some people might go to bed for the next 8 months but it's just not in my nature to be still. So when the International Federation of Libraries said we need a keynote speaker in Buenos Aires I dropped my Netflix binge-watching, hopped out of my recliner and went to Argentina for 4 days in September. I returned to teaching with one online course November 9. My car got hit by a snow plough two weeks ago, I won a national award for teacher-librarianship the next day and last week….I found out that my LTD claim was denied. There's probably some sort of a Scandinavian word for 'winning something once you're no longer able to fulfill the role' which I need to use right now, but then I'd need another term to describe the fact that I will continue to pursue advocacy for school libraries even though I'm no longer a teacher-librarian. How many people in this room believe in the value of school libraries but aren't currently working in a school library? (Woot woots) Right. We need to start a club.
One of the hardest lessons I have had to learn in recovery is to prioritize As part of this, my OT, Aamir told me to write as much as I needed to see what my top values in life are. Aamir asked me: What gets me out of bed in the morning? I came up with two words: Vision and Equity. Each day I believe that the world can be a better place and that we need to start that process by making sure that each person has a shot at making a difference for themselves. My chosen medium is words. My attachment to words and communication is obsessive to the point where you might even say I share a trait with my son Max called hyperlexia.
As a teacher of drama, English, and media arts before becoming a teacher-librarian, I brought these skills to my new role. I have always had a passion for participatory experiences both in person and online that deepen learning. A great deal of my work since 2009 has been to expand the education system's understanding of transliteracy, which is how we navigate all media types. Working in the school library allowed me to see the entire curriculum as interlinked and I have tried to create possibilities wherever subjects overlap and intersect. Education systems all over the world are recognizing the importance of school libraries as places where students can develop critical and creative approaches to learning challenges. Much of the work that I've done is to advocate for educational reform would do best to start with qualified teacher-librarians as leaders of learning, and models of possibility. In Upper Grand DSB, we are primed for this work as our board values qualified staff in these places, and we need to continue to value our library staff and spaces as essential to learning, despite the challenges that we may be facing with funding and staffing. School libraries are safe spaces for students to learn, experiment and grow and they are reliable places to innovate or learn in non-traditional ways. Through collaboration and cross-curricular thinking, school libraries can also be the hub of design-thinking transformation for staff and students.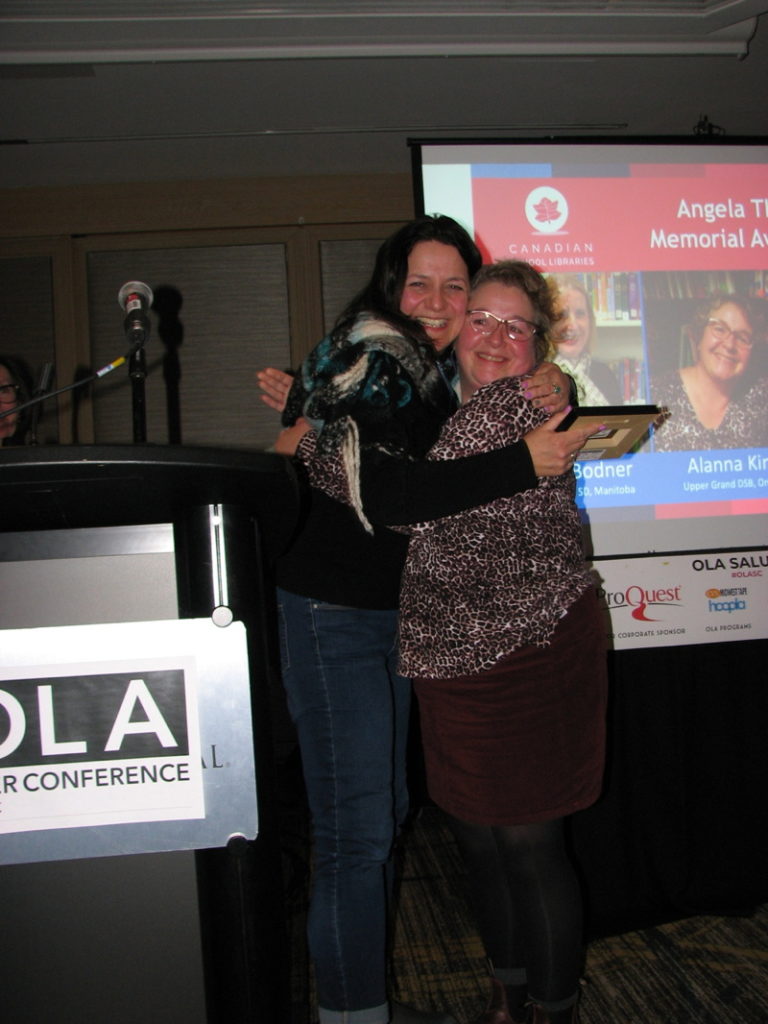 I believe that the work I've done is happening all over the world. I'm just really into sharing this work through my blog, presentations and volunteerism. I learn as much from my network as I give back. As Canadians poised in our privilege to lead global innovation, I also feel it is my honour and obligation to share my work. One of my favourite movies of all time is called Strictly Ballroom by Baz Luhrman and in it we are taught that A life lived in fear is a life half-lived. I battle every day with fear and distraction getting in the way of my creativity. Every time I am faced with a new opportunity and my introvert hesitates, I push myself to say yes and to see what comes of it. Now this pattern of saying yes has gotten me into some deep water in the past, but I'm slowly learning to just tread water… I'm learning to prioritize.
Thank you to my nominators and to Canadian School Libraries who together always amplify my voice.